Instagram is a great place to seek out an engaged audience. The platform has added many features over the years, but the one consistent fact you are measured is the number of followers you have. Instagram is continually adapting and changing to the needs of its users. Understanding the algorithms and how to find new audiences can be challenging. That's why help is often needed.
No matter how often the algorithms change, the number of quality followers remains essential. The more people that see your message, the faster your platform grows. But where do you start? What are the costs of increasing your fan base, and does it go against the rules? Whom can you trust to help you buy Instagram followers to grow your platform?
You aren't alone in these questions. Many people are asking them and turning to us for help. Keep reading to learn how to grow with high-quality followers and minimal investment quickly.
Who Usually Buys IG Fans?
Influencers with large followings attract brands and companies looking to promote their products.
Businesses seek out potential clients on the platform by increasing their followers and thereby increasing their reach instantly.
Politicians with large support bases are listened to and engaged with more than those who do not have followings.
The bigger audience you have, the greater your influence and reach. People who buy cheap IG followers are the ones who are playing the long game online. They are looking to establish themselves as experts in their chosen field, build a brand, and monetize their accounts.
How to Buy Instagram Followers For Cheap
The fast and easy way to purchase the cheapest Instagram followers for sale is through SocialsUp.
Simply pick the package you are interested in, and that fits your budget
Click on Order
Fill in the information such as URL account and e-mail
Finalize the order and make a payment with your credit card (Visa, Master Card or Maestro) or through Google Pay, Apple Pay
Wait for your e-mail confirmation
Sit back and watch the follows flow in over the next few hours and days
Understand How Purchasing Followers Will Help Your Mission
It takes much work to grow your first hundred or a thousand followers, but the numbers start to shoot up quickly once you have the base. Our service is a great way to grow instantly and solidify your users beyond just friends for future organic follows.
There is a lot of speculation these days over whether or not an account is even real. If you only have a few followers and are trying to collect more people who don't know you in real life, that small of a following makes strangers suspicious. One simple way to remove the suspicion is to purchase your initial following. But this isn't the only reason to use SocialsUp.
Search engine rating increase as your Instagram likes, shares and follows go up. A broader market reach translates to more leads, which flows into more sales.
It's the mob mentality. People enjoy joining in a conversation already taking place. The more they see others engaging with you, the more they are willing to invest their own time in your message or brand.
Purchasing additional followers is also a great way to boost your message and increase traffic right before a product launch, an announcement, or an event. If the engagement has turned stale, a package from SocialsUp can help ignite growth once again.
Know What You Are Purchasing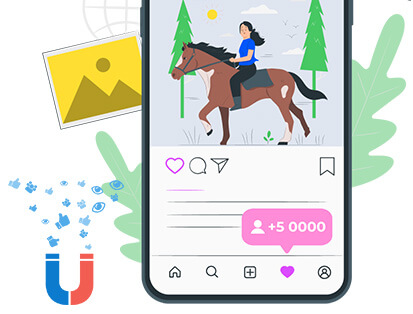 A common misconception is that when you buy cheap Instagram followers, you receive fake accounts. What you are really doing is purchasing real Instagram followers for cheap who engage with the platforms they follow? They are not bots but actual people.
When you pay for instant legit fans, you are making a business investment rather than a shortcut. It is still on you to create high-quality genuine content that fans will engage with. We factor into our delivery free will.
Our goal at SocialsUp is to enhance your social media and deliver on promises made. We want to keep you happy and coming back again and again. Instagram isn't the only social media platform where we provide high-quality likes, shares and follows. Once you give our IG packages a test run, we would love for you to come back and try out one of our other platform packages.
But first, let's increase this platform and deliver on this promise because that's what we are making to you, a promise to grow your following and to do it at a budget-friendly rate.
How Much Does It Cost To Purchase Followers On IG?
The price varies depending on the number of followers, quality, where you purchase them from. You need to make sure that the company you buy from understands the algorithms of Instagram. Choosing the wrong company can harm your account.
Starter packs of Instagram followers: 5, 20, 25, 30, 70, 75.
At SocialsUp, we provide high-quality Instagram follows at affordable rates. We work within IG algorithms and adhere to the rules and regulations. View our packages now and buy the one that is right for you.
Are The Followers I Purchase Real People?
We provide real people and not computer-generated bots. We can't say this enough because it separates us from a lot of our competition and keeps your account safe. These are not fake followers but the real deal.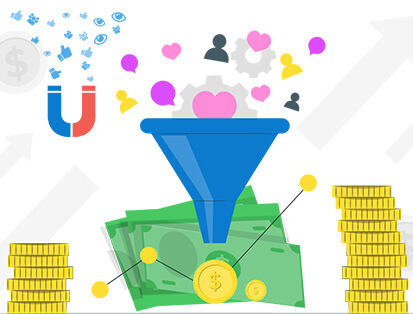 In 2018 Instagram started searching out fraudulent third-party apps, fake accounts, and bots. If your purchase from unreliable websites then, you are in danger of being shadowbanned and then eventually banned. SocialsUp is your trusted partner and a network of real connections that you pay for. You will never be penalized for using SocialsUp.
Rest assured, buying Instagram fans through SocialsUp is safe! You will be engaging with real people and not bots for low cost.
Test this huge packages of Instagram followers: 250, 700, 1500, 2500, 6000, 7000, 9000, 25000, 40k, 75k, 90k.
You need people who hear your message and respond. By purchasing followers, you are gaining a larger audience, widening your market reach, and engaging potential clients. You are also letting others know that your platform is worth engaging with and following. This can lead to new opportunities, more closed sales, and the ability to monetize your platform. Now that is something worth investing in! What are you waiting for?!