Are you an Instagrammer who wants to get more attention? Maybe you have a business you're trying to get off the ground, or you're looking to become an influencer. There are all different types of people who use Instagram, and if you're interested in really getting people to notice you, you might want to buy slow Instagram video views.
Why Do You Need to Buy Instagram Views?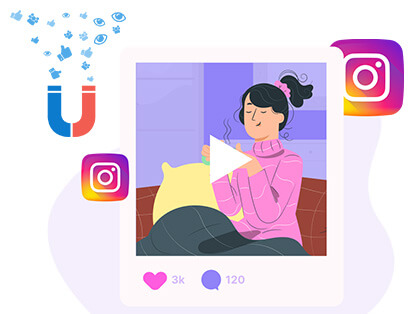 Well, there are plenty of reasons:
Get more attention
Build your followers faster
Earn more from sales/brand partnerships
Get more brand partnerships
You're also going to have several other benefits. You're going to see your engagement increase because people are more likely to interact with someone who already has followers and interest.
Everyone wants to do what someone else is doing because they don't want to be left out of the loop. As a result, you get a lot more views than you're paying for.
Who Will Buy IG Views?
There are plenty of people. We already touched on some of them in the first section, but some people are:
Influencers who want to build their audience and brand partnerships
Businesses who want to increase their customer base
Regular people who want to have more followers fast
Service providers who want to get more focus and impressions on their offering
What You Need to Do to Buy Real Instagram Video Views
It is simple to buy cheap Instagram video views, and it only takes a few minutes to get from beginning to end (including the amount of time it takes you to punch in all of your payment information).
Then it comes buying these views, and there are several different things to keep in mind. The first is that you want to buy real Instagram views, rather than those from a bot. You also want to work with a reputable company, but we'll get to that next.
Decide on just how many IG video hits you want.
Submit the video you want your views to show up.
Fill in your e-mail and payment information.
Pay for Instagram views.
SocialsUP is the Best Place to Purchase Instagram Views with Credit Card
Why should you choose this website over all others that offer a similar service? The answer is quite simple.
Get real and quality video views from real people, not bots
The cheapest price on the market
Possibility to choose the video(s) you want your views to show on
Get a more natural and organic experience for your account
30-day guarantee
Payment through Apple Pay, Google Pay, or within credit cards: Visa, MasterCard, Maestro.
When you work with SocialsUp you're going to get the views you want, on the videos that you want, and without spending much money. You get everything cheap, but you're going to get more value than what you pay for.
How Much Are Instagram Video Views for Sale?
Well, the cost will depend on what package you want. If you're looking for a few views, you can do it for only a few dollars. If you're looking for large quantities, you can do it from $17 on up for more than 10K video hits.
Why do these prices work for you? Because they're going to be some of the best on the market, and they're going to give you everything that you need as well. You're getting:
Low prices
Large quantities of gradual views
Gradual delivery
Real people instead of bots
Great value
Instant start of delivery after payment.
What's even better is these prices are only the starting point. With SocialsUp you will also have the opportunity for plenty of promotions and special offers because they're offered all the time. All you need to do is take a look at the website regularly and you'll find plenty of deals and promos that can help you get even more for even less.
Discount price for Instagram views' package: 200.
Is Buying IG Views Safe?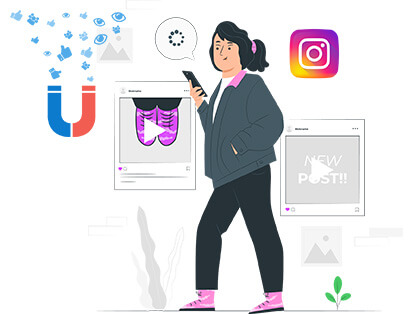 It's absolutely safe! You need to make sure that you're going through the right service. If you buy from the wrong service, you could be getting bots. Those are not safe and could lead to a temporary ban on your account.
On the other hand, if you buy Instagram views from us, you're getting real people to view your videos. That's going to be entirely different because Instagram doesn't know whether you've paid for those views or not. It sees them as completely organic, which means you won't get penalized or banned.
All you have to do is tell us where you want those views to show up, on just one video or on multiple. If you're just getting started with Instagram, it can be better to split them over several posts to make them look more organic, but the app admins still won't know either way.
When it comes to buying Instagram views, you want to do it in a way that's convenient, the safest, realistic, and definitely cheap. That's just what you're going to get with SocialsUp.